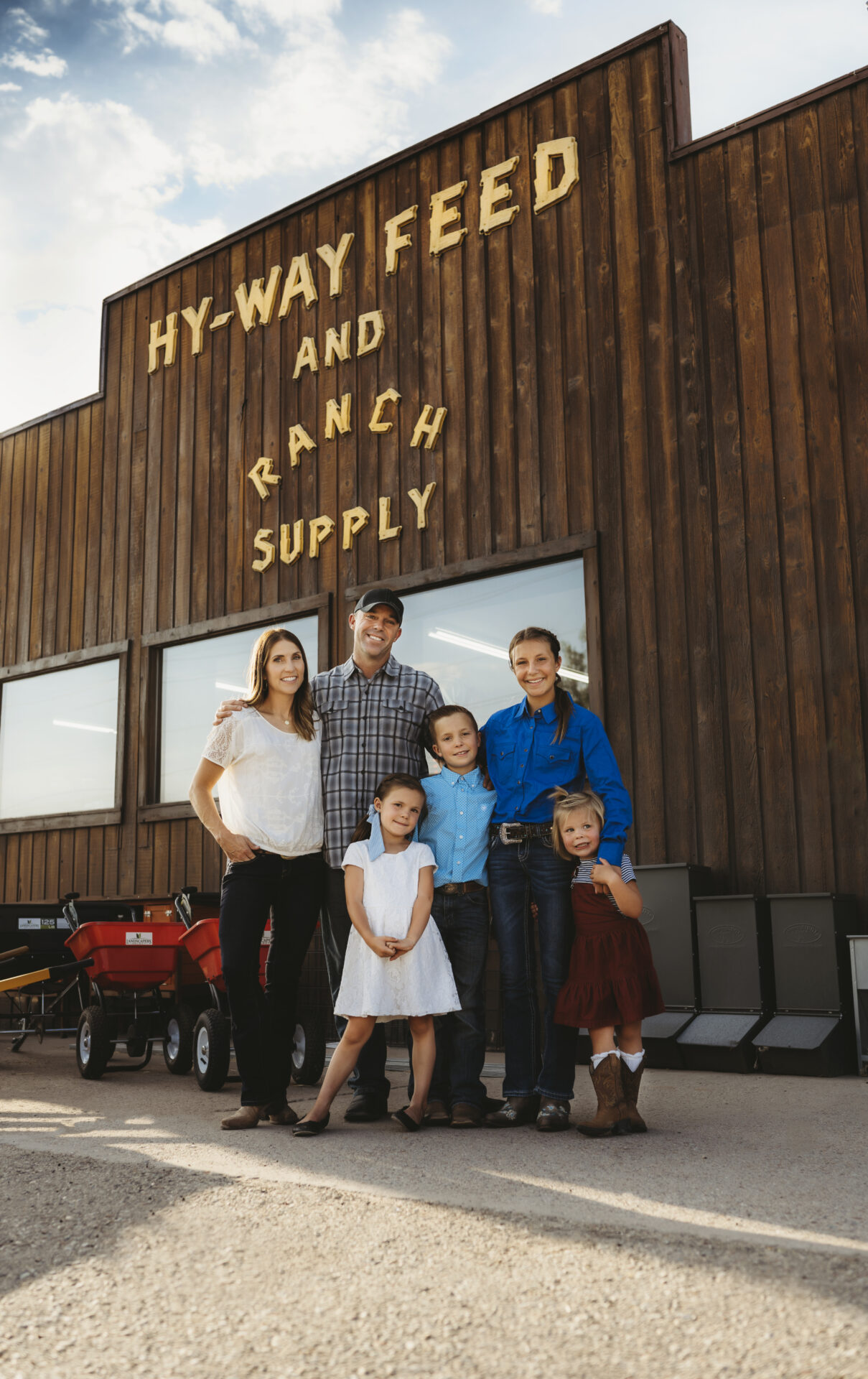 "Thank you for continuing to support Hy-way Feed and Ranch Supply, our family and small business, we will forever be grateful for those who support us and strive to keep business local."
~ Brock & Stephanie Hedberg
Our History
Hy-Way Feed and Ranch Supply is a family owned and operated store serving the communities of the Colorado's Western Slope for over 30 years.
Established in 1990, Leonard and JoAnna Hedberg purchased the business and began a new life in the valley with their children, Brock, Autumn, Ansley, and Colter. Leonard and JoAnna worked side by side to build the business and take care of their community. Leonard and JoAnna always felt that the community and their needs came first, the value of hard work and community service are values that live on with their children.
In 2013, Brock and Stephanie Hedberg took the reins from Leonard and JoAnna and continue to hold the same values as they continue to spearhead Leonard's legacy.
Brock and Stephanie, along with their staff believe that customer service is by far the most important aspect of their business and strive to rise above all other commerce options in the area. Extensive training is required for all employees so any customer need can be handled.
As a small family business, giving back to the community has always been a passion of the Hedberg Family. They love to support the youth through 4-H, sports, and many other activities.
Since the beginning, Hy-Way Feed and Ranch Supply has gone through many changes as they meet the needs of the community. Whether it be animal health, metal roofing, hardware, pet supplies, seed, or fencing, their goal is to help customers and assist them with completing their small home projects or manage their herds. We value our customers and will continue to strive to their needs.